The further you run the more important it becomes to get your nutrition correct; popping out for a 5 mile training run on an empty stomach probably isn't going to cause you too many problems, but extend that to a couple of hours on the trails it's a different story. It can make a huge difference to your performance and even if you even complete the run or race.
But it's not only the how much to eat, it's also the what to eat. You'll always hear of runners doing long distances who had 'stomach issues' which is of course a nice way of saying they were puking or had the shits. Let's face it running a long distance is hard enough without your body leaking more than just sweat.
Like most of you gels form the bulk of my race nutrition, those little sachets of sweet, sticky goo do a great job of giving us the carbs we need to run. Having tried a few I've now settled on the High 5 range, my body seems to digest them easily without making me feel sick and so far at least haven't led to a visit from the gingerbread man. I like that they are a little runnier than some can be and also for me the fruit flavours are easier to deal with than things like mocha.
It probably also helped that I managed to get a marathon race pack of High 5 products for the bargain price of £10 from Wiggle for the Broadway marathon. Enough gels and drinks powder for the training runs before the race and the race itself.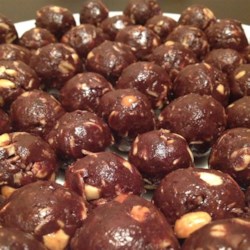 However what I learnt at the Broadway marathon (and to be honest kind of knew anyway) is that gels aren't enough for me. For whatever reason my body demands a bit more substance than that and I found myself at the 21 mile check point cramming in solids to try to stop my rumbling stomach. Maybe this was my body telling me I was not fit enough and rapidly exhausting my food stores? Or maybe it's my grazing habits that mean my stomach is expecting it's next food delivery?
Whatever it is (and excuse the pun) it's definitely food for thought as I plan my next long race. Need to figure out what I can carry to eat during a race that is easy to transport and to eat. A quick scan of Pinterest for some inspiration soon revealed some tasty looking energy balls that you make yourself which could do the trick. Otherwise I may have to resort to my ever faithful peanut butter sandwiches which see me through long rides.
Any other suggestions for fuelling those longer runs and races? Any healthy, natural alternatives to using gels also?